Would you like to study at the University of Warsaw? Open Days are a great opportunity to receive as much information as possible about study programmes, courses, and the university units. Open Day at UW will take place on 27th April.
Candidates can get first-hand information regarding the university offer of 1st and 2nd cycle study programmes as well as other possible activities waiting for future students. Open Day will also be an opportunity to get an insight into university unique atmosphere.
In front of the Old Library building, candidates can meet lecturers and students as well as employees of the university offices such as International Relations Office, Admissions Office, Office for Student Affairs, and Office for Doctoral and Postgraduate Studies.
The day will run from 10 am to 4.00 pm.
See our guide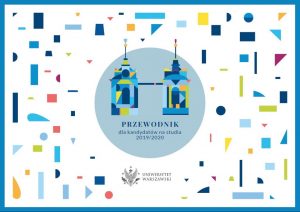 UW main campus map