Nature published the Nature Index 2016 Rising Stars – identyfing ascendant performers in the research world. The University of Warsaw was ranked among the world's top 100 institutions.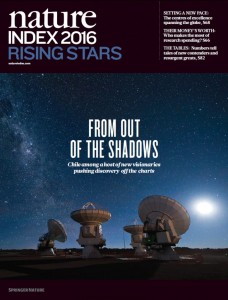 The Nature Index 2016 Rising Stars uses the power of the Nature Index, which tracks the high-quality research of more than 8 000 global institutions. Applying WFC (weighted fractional count) the Nature summed up scientific achievements of institutions over the last four years (2012-2015). The index metric used to assess a country's contribution to 68 high impact natural science journals. Poland was mentioned as a one of the examples of countries that improved their research performance more than most. In the top 100 institutions the UW was ranked 96th. However, in the 25 institutions of South East Europe the UW was placed 3rd. Read more >> 
Our University is present in more than 20 countries in 5 continents through archaeological excavations, ethnography and cultural studies research.
Some sites have been the subject of our research even for several decades. The archaeologists who investigate the ancient Egypt have at their disposal the University's Research Station in Cairo, established in 1959. Polish telescopes operate at the Las Campanas Observatory in the Atacama Desert, Chile, where UW astronomers perform large-scale sky surveys.