On 21st-22nd October, the 4EU+ university members from the University of Warsaw, Charles University, Sorbonne University, University of Heidelberg, University of Copenhagen, and the University of Milan will gather in Paris due to the 4EU+ Alliance Annual Meeting. The online transmition will be available here.
Bringing together the Rectors, Steering Committee, Vice-Rectors of Education and Research and the representatives of Flagships and 4EU+ Working Groups across the six member universities, the 2019 Annual Meeting will cover the achievements of the Alliance and discuss the future goals, including the implementation of the Erasmus+ 'European Universities' project and development of joint research activities. At the top of the list is a progress review, followed by the budget, governance, and work programme for the coming year.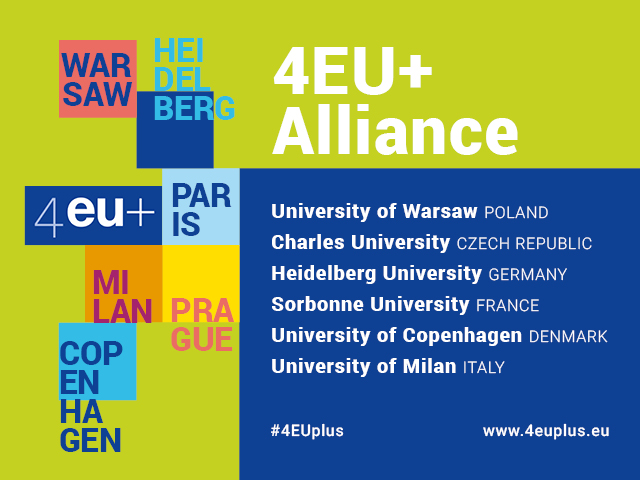 The two days also include parallel meetings and sessions for the Alliance's five working groups: in Education, Mobility, Communications, Students and Support. On Monday afternoon, European and national representatives as well as Associated Partners will be presented with our activities of the last year. Tuesday's meetings will focus on Flagship Programmes in development across the Alliance.
More than 100 joint research, education and staff competence development project proposals have been put forward, with the majority of them being rooted in the 4EU+ Flagship Programmes.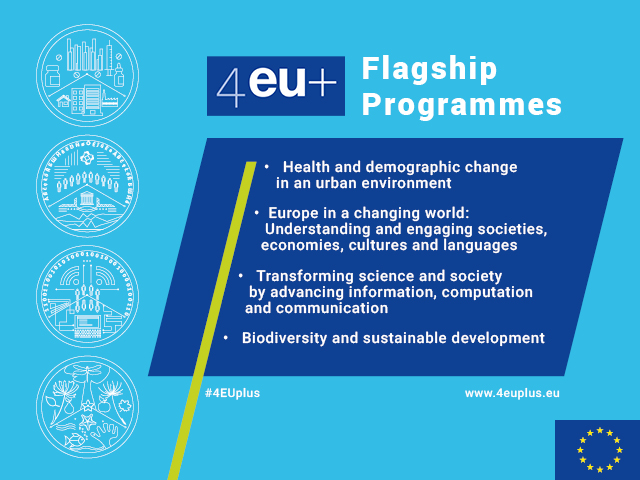 One can also follow updates from the meeting on Twitter: @4EUplusAlliance.