POLAND
population: 38 million; 7th largest country in Europe
capital: Warsaw, 1.7 million inhabitants
area: 312,000 km²
location: Central Europe
membership: European Union, North Atlantic Treaty Organisation (NATO) and others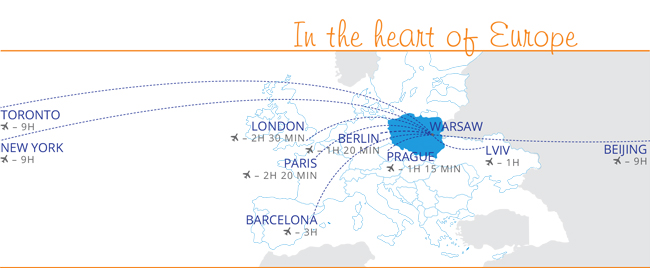 To find out more about Poland, its history, culture, tradition, economy and position in today's world, see:
Polish Institute in your own country
To find more about studies in Poland, see:
National Agency for Academic Exchange
Ministry of Science and Higher Education
European Higher Education Area
The birthplace of scholars and artists
Offering the opportunity study and conduct academic research in Poland, we invite you to a modern, dynamically developing country that makes investment in scholarship and innovativeness its priorities. It is also a country with a fascinating past and a centuries-old academic tradition; the achievements of many great Poles are the best advertisement of our rich culture and history.
Poland was the birthplace of ground-breaking discoverers, such as the astronomer Nicolaus Copernicus, the author of the heliocentric model of the universe, or Maria Skłodowska-Curie, the laureate of two Nobel Prizes: in physics and in chemistry. Frederic Chopin and world-famous contemporary composers, like Jan A.P. Kaczmarek or Wojciech Kilar, were also born in Poland. Poems by Wisława Szymborska and Czesław Miłosz and the prose of Stanisław Lem have been translated into dozens of languages. Films directed by Andrzej Wajda, Agnieszka Holland and Krzysztof Kieślowski have been watched and admired all over the world.
Studying in Poland is not only an opportunity to acquire best-quality education, but also to get truly acquainted with the Polish tradition and culture.