University of Warsaw 3rd cycle studies
Study in Polish
The University of Warsaw runs 35 doctoral programmes. A rich selection of doctoral programmes has resulted in an increase of Ph.D. candidates in the University – currently there are about 3,000 of them.
The increase in the number of Ph.D. candidates strengthens the scientific potential of the University. These students take an active part in research projects. Due to numerous grants received by experienced academicians, the youngest scientists may take part in the work of research teams and receive additional scholarships. This is also allowed to them thanks to, among others, the distinction of the European Research Council (ERC).
Study in English
The number of Ph.D. candidates from abroad rises: they now account for 9.3% of participants of 3rd cycle studies.
Faculties of the University of Warsaw provide individual PhD programmes held in English that are aimed at foreign students.
Co-tutelage agreements
A joint doctoral assessment process enables a PhD candidate to prepare one doctoral dissertation under dual supervision (supervisor at the University of Warsaw and co-supervisor at the foreign partner institution) and leads to the conferment of a degree of "doktor" at the UW and an equal degree at the foreign partner institution after a defence of the thesis conducted in one of the institutions.
Office for Doctoral and Post-diploma Studies  
For practical information for incoming students, please visit the website: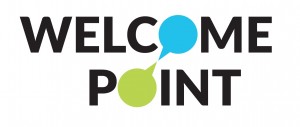 External links: