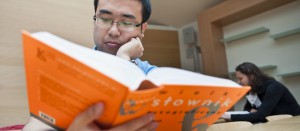 Admissions
Application for long-term studies at the University of Warsaw may be done only through the internet. It is the first step of the admission procedure and is obligatory for all candidatesRecruitment
See more
Scholarship
Konstanty Kalinowski Scholarship Programme
The largest programme in Europe for young Belarusians who have not been able to study in their country because of their political views.
External linksPolish Government Scholarship
If you are interested in obtaining the grant, you should contact the Polish diplomatic mission or consular post in your country. For more information on the Polish Government Scholarships, please contact the Bureau for Academic Recognition and Student Exchange.